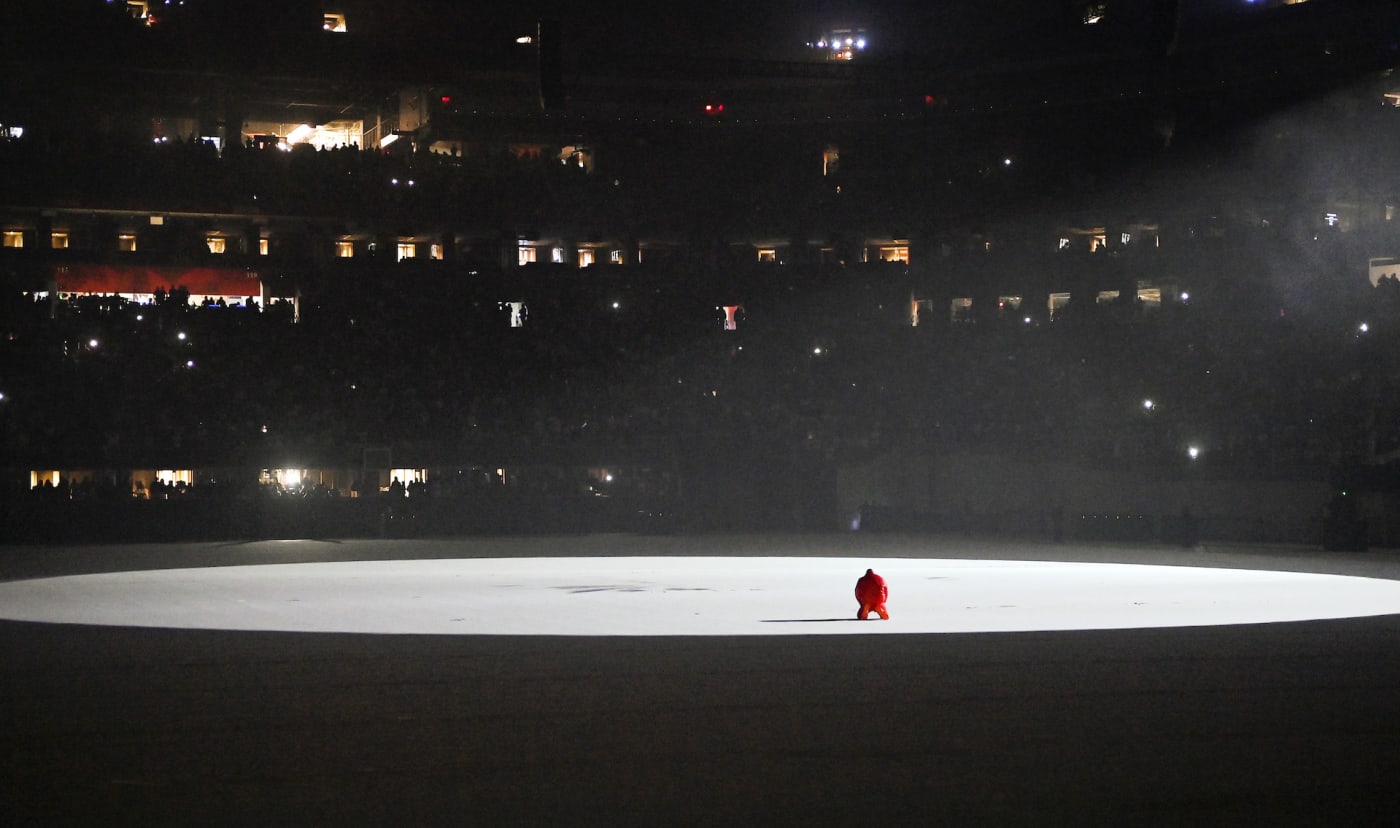 After hosting two album listening events in Atlanta's Mercedes-
Benz Arena, Kanye West has just announced that he will do
a third Donda listening session, but this time at Soldier Field in
his hometown of Chicago.
Kanye's latest Donda event is set for Aug. 26. Tickets go on sale
Aug. 20 at 1 p.m. ET.
caption. His manager Abou "Bu" Thiam gave fans hope that this
event will also herald the official release of the record. Posting the
announcement on his own account, Bu took to the comments to
answer a fan asking "after this will he finally drop the album?"
Bu's direct reply? "Absolutely!"
Each listening event for Donda has been just as starkly different
as the version of the album West played. During the first outing,
Kanye kept it extremely minimal, wordlessly walking around a
large white canvas as the full-length played, occasionally showing
his emotions through physical reactions to different tracks.
For the third and hopefully final of the version album, there's
no telling what spectacle might come. The only other thing West 
what looks like a window.
Source: Tyshawn Smith