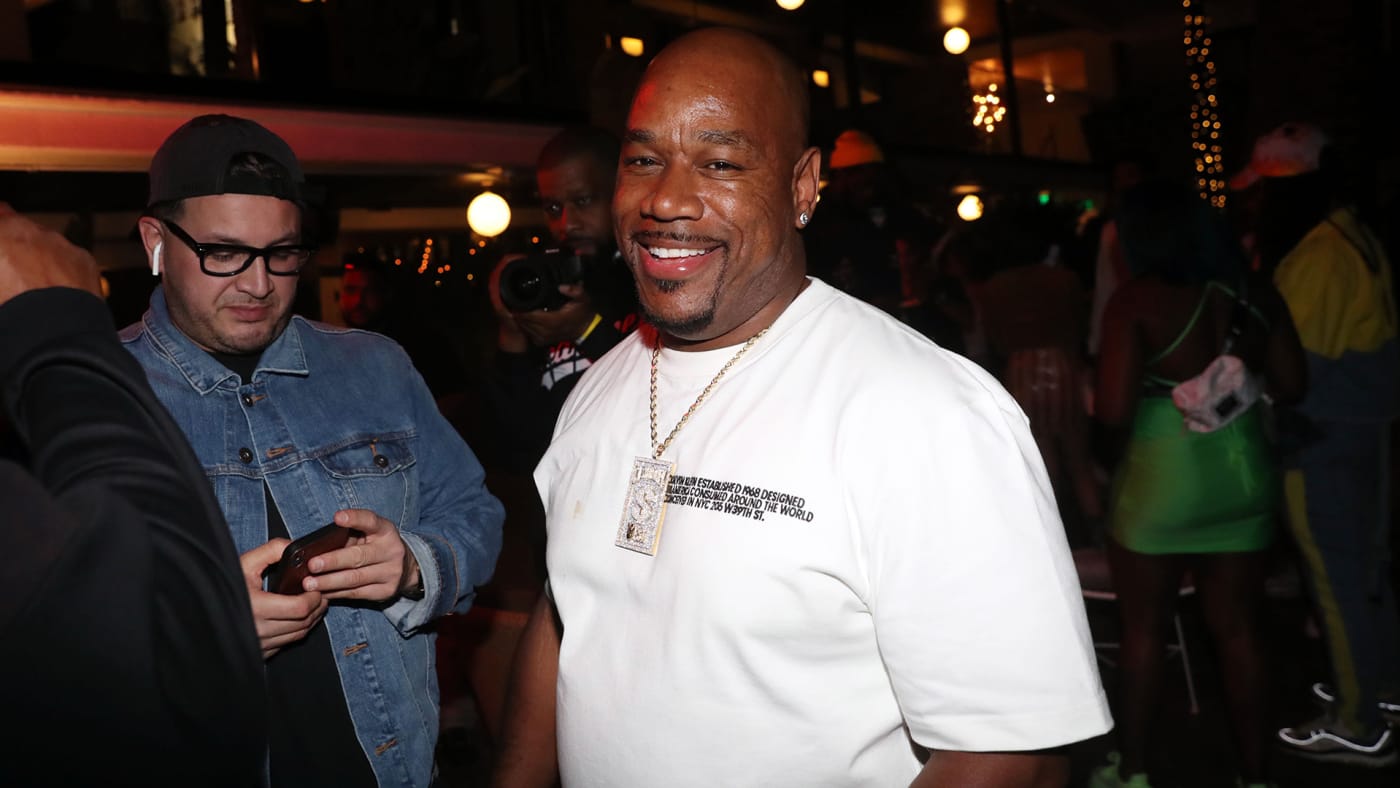 After Meek Mill suggested hip-hop manager Wack 100 is
manipulating and controlling younger gangs that "he
need protection from," Wack has responded.
In a recent Clubhouse chat, Wack 100 was asked if he had
"Nah I ain't seen what Meek Mill said, Meek Mill been
ducking fades."
Wack brought up Meek's efforts to fight for criminal
justice reform. "We just watched him get marked out,
6ix9ine marked the guy," he said. "Don't go talking about
you an advocate for convicts, you weren't even a convict.
You did 110 days, your gripe is you been on probation 11
years, you ain't do 11 years. Fuck outta here with that shit,
n***a. You crying about being free on probation, n***a.
You know what I'm saying? I ain't lying."
When it was brought up that Meek wanted to have "a real
gangsta meeting in private with [Louis Farrakhan] and
other strong Black men," Wack 100 responded, "We can
do that." He then proceeded to accuse Meek of "posing as
a street n***a," and said Mill's team hit Wack up after he
got out of prison to squash the beef between Meek and the
Game.
"This man made himself the spokesperson as a 6ix9ine
killer," Wack continued. "6ix9ine is not a police, my
n***a, he's a rat. In the streets, things happen to rats.
What the fuck is you talking about? He's the police, n***a?
He worked with the police, that's what made him the rat.
And since he made himself the n***a that wanted to deal
with the rat when the rat pulled up on you aggressive, you
was supposed to deal with that."
"Last time I talked to Meek Mill on the phone…been three
years bro," Wack 100 said. "We both know you ain't that
type of n***a."
Later in the chat, he continued to defend 6ix9ine. "I don't
think 6ix9ine, being who he is…I tell people all the time,
civilians cannot be labeled snitches." He did accuse those
around 6ix9ine of enabling him by "letting him in," and
ultimately concluded it was the Nine Trey Gangster
Bloods at fault for allowing 6ix9ine into their inner circle
before ultimately cooperating with authorities.
In a separate recent Clubhouse session that also featured
Wack 100, 6ix9ine took the opportunity to share his
thoughts on the "Going Bad" rapper.
"I'm on federal parole, he's not, n***a," said 6ix9ine. "I
went to jail for RICO, racketeering, he went to jail for
poppin' a wheelie. Two different n***as." He then
suggested that Meek was "a pussy" because he didn't
attempt to land a punch when the two clashed in person.
"You had me right there, n***a."
In the same session Wack added, "6ix9ine couldn't've
pushed up on me like that without it being immediate
violence, homie." Clout chasing is a dangerous thing.
Source: Tyshawn Smith