Lizzo has weighed in on the King/Queen of Pop debate — and she's stirring the pot big time by crowning the
great Janet Jackson as the latter … which has Madonna fans up in arms.
The singer dished her rankings Sunday — this after Justin Bieber took the title of Prince of Pop among his fanbase
following a milestone Spotify record — and she seems to concur … saying that the Biebs is, indeed, the Prince … still
Then, Lizzo threw a wrench in things with her Queen bestowment — saying Mike's sister is actually right alongside
him on the pop throne … and that was met with pushback.
Of course, music fans had to interject and point out that Madge has long claimed that title for herself — as she's an
iconic artist who did A LOT for the genre in her heyday, and just in general over the years. Some feel Lizzo's putting
her head in the sand on this one.
We should point out — before people start getting too crazy on this whole thing — that this is simply Lizzo's opinion …
and that none of these titles are all that official anyway. Still, Lizzo seems to have taken notice of the online ruckus
she caused … writing "Ruhruoh."
She clarified later saying that there's a new generation of up-and-coming artists who might take these folks' place one
day — but, for now, Lizzo considers this the standard.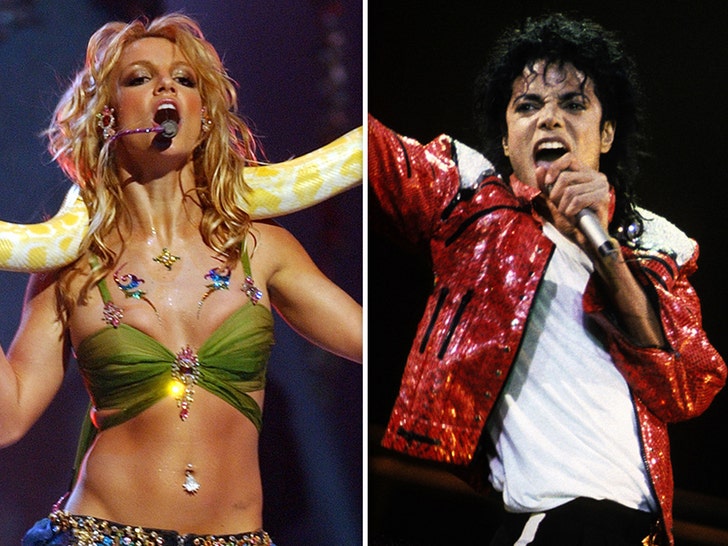 As for the rest of her list — she thinks Britney's the PoP, Rihanna's the PP, and Beyonce's in her own category.
Honorable mentions for other genres include Usher (R&B King), Aretha Franklin (Soul), Mariah (R&B Queen), Tina
Turner (Rock and Roll) and Mary J (Hip-Hop/Soul).
Source:TMZ